Survey on 5th edition of Pariksha Pe Charcha 2022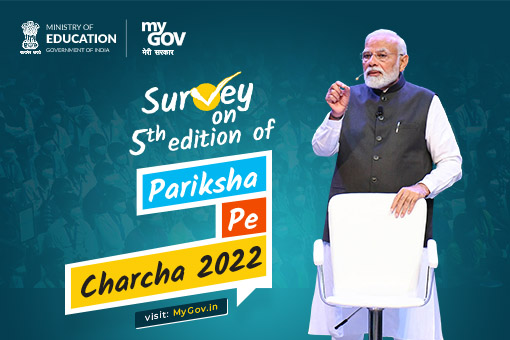 Start Date :
Apr 04, 2022
23:45 PM IST (GMT +5.30 Hrs)
Submission Closed
The 5th edition of the ever-popular event for students, teachers and parents, Pariksha Pe Charcha, with Hon'ble Prime Minister, Shri Narendra Modi was nothing short of success.
PM Narendra Modi interacted with the students & advised them to "celebrate exams like festivals." Here's a short survey on PPC 2022 to make your opinions around the latest edition count.