Citizen Perception Survey for Ease of Living 2022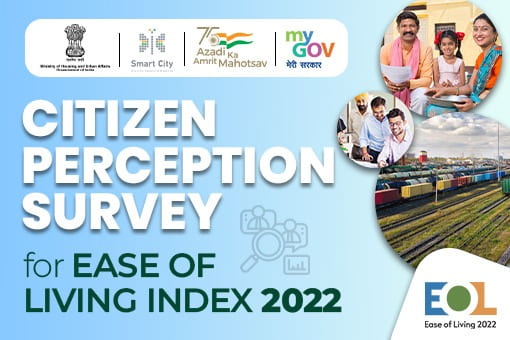 Start Date :
Nov 09, 2022
23:45 PM IST (GMT +5.30 Hrs)
Submission Closed
Citizen Perception Survey (CPS) is part of the Ease of Living Index seeking to directly capture the perception of citizens with respect to the quality of life in their cities. The survey will help government administrations understand the opinion of citizens and help improve service delivery and governance of cities. It can also be accessed at https://eol2022.org/CitizenFeedback
MyGov and the Ministry of Housing and Urban Affairs would like to express our gratitude for taking the time and sharing your valuable feedback through this survey.