Ministry of Steel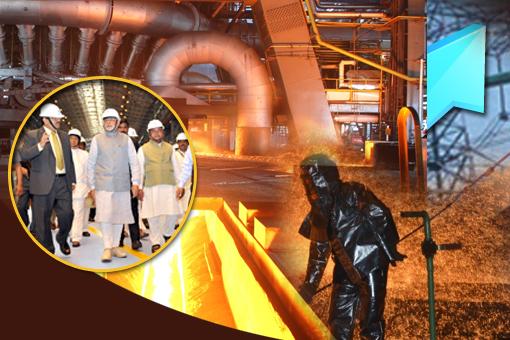 Click to participate above Activities
The Ministry of Steel is responsible for planning and development of iron and steel industry, development of essential inputs such as iron-ore, limestone, dolomite, manganese ore, chromites, ferro-alloys, sponge iron etc. and other related functions.
The objectives of the ministry are to facilitate creation of steel making capacity and growth in steel production. It ensures adequate availability of raw materials for steel industry from domestic and overseas sources particularly iron ore and coal by PSUs under the Ministry of Steel. Ministry aims to improve the performance of Iron & Steel industry through R&D and technology intervention, quality control, export promotion and improvements in techno-economic parameters.
Ministry, also, has been monitoring performance of commitments made in the MOUs and modernisation and expansion programme of PSUs including finalisation of new policy initiatives. It regularly creates and updates a comprehensive data base for various segments of the steel industry, and assesses the skill gap and follow-up action points for bridging the gaps.
To achieve its objectives the ministry has initiated this group to facilitate citizen consultations through Tasks, Discussions, Polls, Blogs and Talks.