World Environment Day Survey: Promoting Sustainable Practices in Daily Life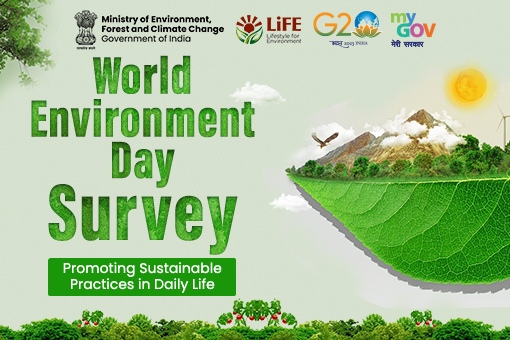 Start Date :
Jun 05, 2023
23:45 PM IST (GMT +5.30 Hrs)
Submission Closed
On the occasion of World Environment Day 2023, the Environment Survey Promoting Sustainable Practices in Daily Life is being undertaken by the Ministry of Environment, Forest and Climate Change for promoting sustainable practices in daily life and educating people about them in honour of World Environment Day.
Your valuable input will help us understand current awareness and engagement levels regarding sustainable practices. Let's work together to create a greener future!
Note: Please answer the following questions to the best of your knowledge and beliefs.