Survey for locations of IDY 2022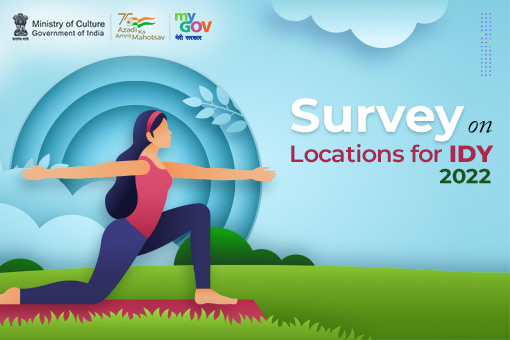 Start Date :
Apr 27, 2022
23:45 PM IST (GMT +5.30 Hrs)
Submission Closed
'International Day of Yoga (IDY) 2022' aims to be a grand celebration of Yoga by making it one of the largest public movements focused on sustained health. In view of this, Yoga demonstrations are planned to be held on IDY 2022 (21st June 2022) at numerous locations across the country. Please share your suggestion for a location for this Yoga demonstration using the form below.