Digital India Citizen Survey - DigiLocker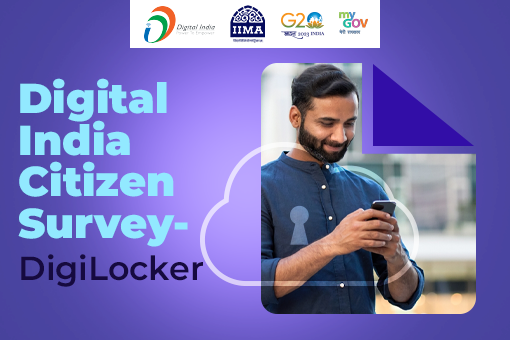 Digital India launched DigiLocker in 2015 with a focus on transparency and convenience. Over the years, we have seen a significant uptake of the application designed to store and access important documents. As DigiLocker has become an important part of Digital India's portfolio, we are conducting this survey to learn about your experience and challenges of using DigiLocker.
The survey is rather exhaustive because we want to give you a thorough opportunity to tell us about your impression after using DigiLocker. Thus, although the survey is lengthy, we request you, please bear with us and complete the survey. Your feedback will be invaluable in assisting us in providing you with a better DigiLocker experience.