Citizen Perception Survey for understanding the availability and use of online municipal services in Indian cities.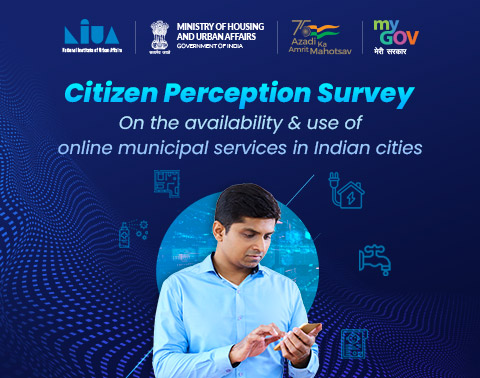 Start Date :
Aug 05, 2022
23:45 PM IST (GMT +5.30 Hrs)
Submission Closed
Municipal services are provided by a local government authority in relation to functions entrusted to a municipality under Article 243W of the Constitution of India. These include basic services like water and sanitation services, building plan approval, electrical and fire utilities, birth and death certificate etc.
National Urban Digital Mission is building a shared digital infrastructure and looks forward to facilitating the use of digital platforms by the citizens to access these municipal services offered by the local government. This survey intends to understand the perspectives of Indian citizens across the country with regard to their access, choices and usage of municipal services online and offline.